Ever wonder what it feels like to carry a piece of boxing history with you, radiating the same energy as the champions who have reigned in the ring? Dive into the unyielding spirit of the sweet science with our latest range of merchandise, exclusively available at TWV Store.
The world of boxing is built on resilience, grit, and the determination to get up even when you've been knocked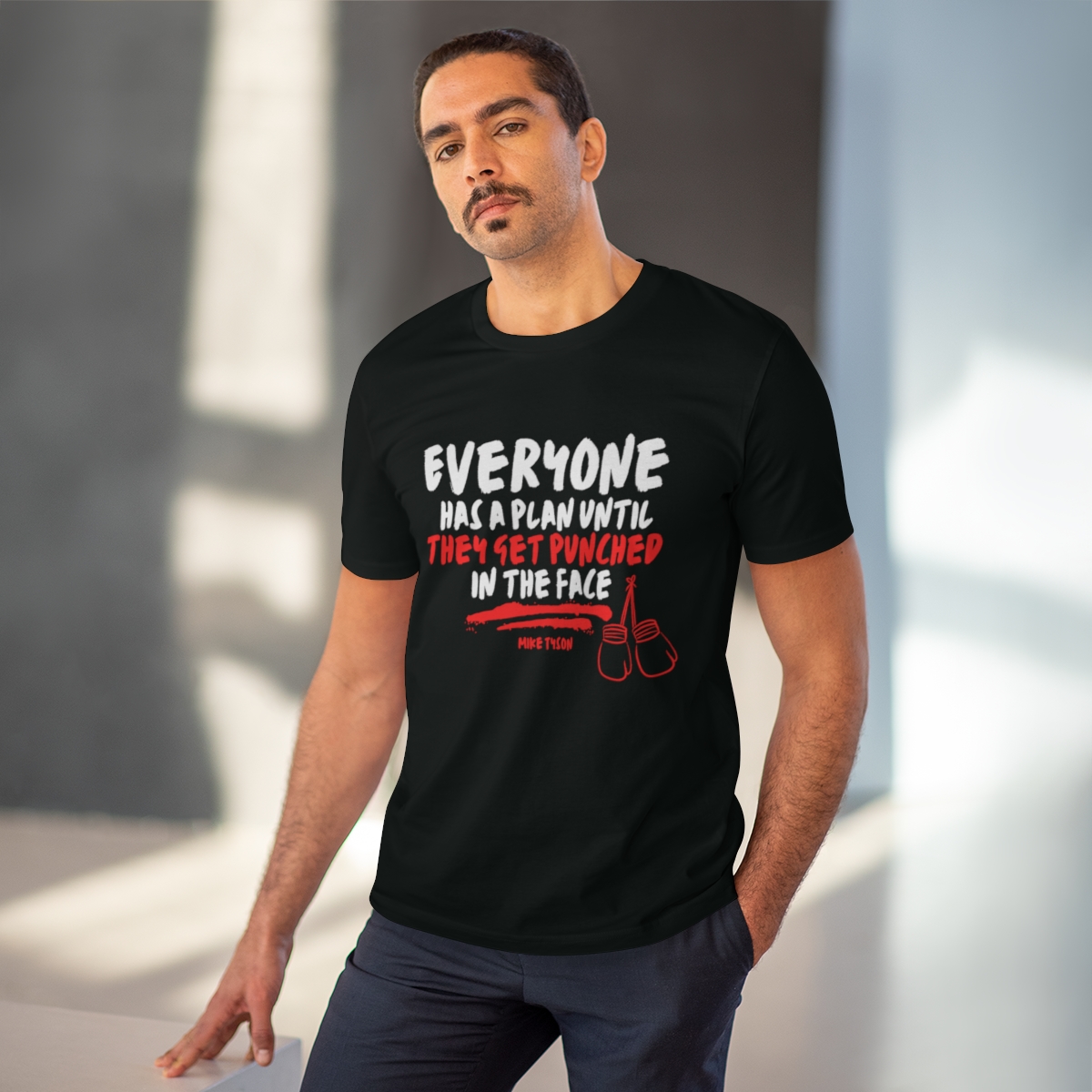 down. Our merchandise carries these messages, and more. They're not just accessories or clothing items; they're your personal expression of the love for the sport that has brought countless hearts around the world to a standstill.
At the heart of our collection is the illustrious quote from Iron Mike Tyson, "Everyone has a plan until they get punched in the face." Words that reflect the real essence of boxing – the beauty, the brutality, and the unexpected turns. They serve as a reminder that life, like boxing, is unpredictable and that the true test of a champion is not when they're winning, but how they bounce back from defeat.
Each item in this collection mirrors the essence of these words and the man behind them. We are proud to present to you:
The Plan Until Punched Hoodie
Take on the chill while you take on the world with our hoodie that blends comfort, style, and a fighter's spirit. Its plush fabric will keep you cozy while the inspiring quote reminds you to stay resilient, no matter what blows life throws your way.
Tyson's Truth T-Shirt
Suit up in our sleek t-shirt featuring Tyson's iconic quote. Perfect for a casual day out or your grueling gym session, this t-shirt pairs well with almost anything in your wardrobe. Its high-quality material promises to stay with you through thick and thin, just like the unyielding spirit of a true boxing fan.
Boxing Wisdom Mug
Start your day with a reminder of your inner strength. Our boxing wisdom mug, graced with Tyson's words, is perfect for your morning coffee or a late-night hot chocolate. It's not just a mug; it's a symbol of your passion for boxing and life's thrilling battles.
Our exclusive collection is designed for fans who live and breathe boxing. Fans who appreciate the lessons learned in the ring and apply them to their daily lives. Fans who know that life might pack a punch, but like a true champion, they always have the courage to stand up and fight back.
Explore the TWV Store today, and let these empowering items from our boxing merchandise collection remind you of your strength and resilience, every single day. Discover the fighter in you. After all, you might have a plan, but you're also ready for that punch.
Head over to twvstore.com now and own a piece of boxing history that resonates with the power and passion of the greatest. Stand tall, fight hard, and remember: everyone has a plan until they get punched in the face. With TWV Store, you're not just wearing merchandise; you're wearing a legacy.