Welcome to TWV Store's Digital Products
At TWV Store, we understand the pulse of the modern digital age. And it's no surprise that our collection of high-quality digital products reflects just that. Step into the future with our premium range, tailored to fit seamlessly into your daily life.
🌐 Instant Access, Anytime, Anywhere
Isn't it just fabulous when you don't have to wait? With our digital products, once you click 'buy', you're seconds away from diving in. Download immediately and enjoy!
📓 Organise Your World, Digitally
Misplaced a password again? Fret not! Our Digital Password Organisers are here to keep you sorted. Pair that with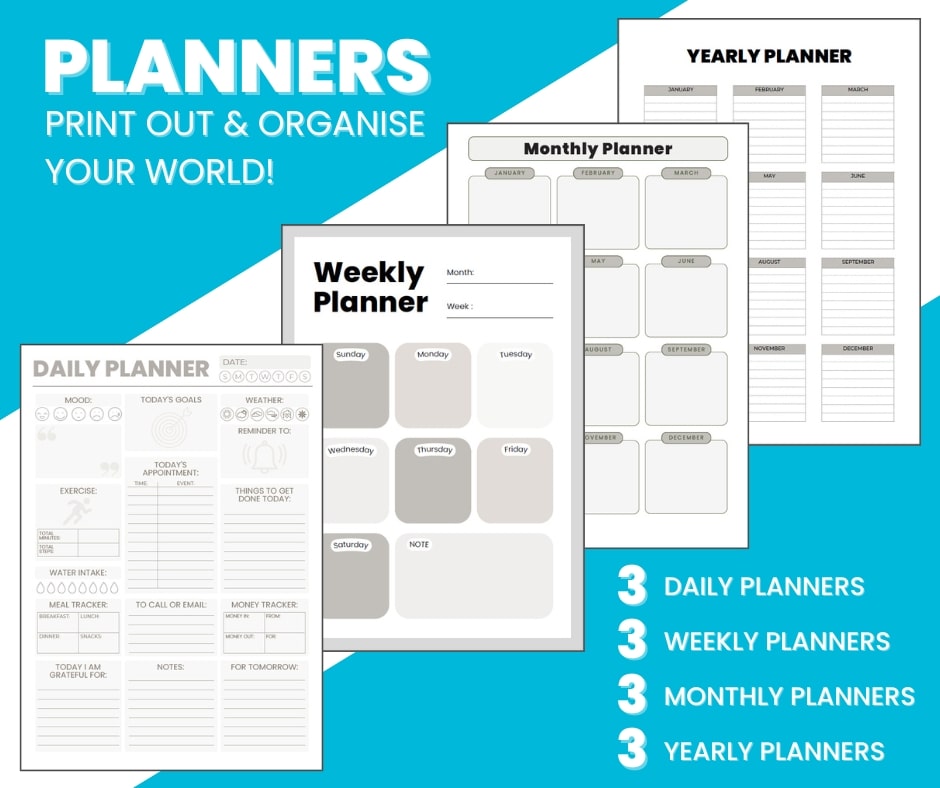 our meticulously designed daily, monthly, and yearly planners, and you've got a system that keeps you on top of your game, always.
🌟 Quality Meets Convenience
All our digital products are designed with one focus: enhancing user experience. The blend of aesthetic designs, user-friendliness, and high functionality ensures you get the best value for your money.
🍃 Eco-Friendly Choices
Go green with our digital products! Save trees and reduce your carbon footprint. Not only are you getting top-notch quality, but you're also making a conscious choice for our planet.
🤔 Why Choose TWV Store's Digital Products?
Immediate Downloads: No waiting times. Your desired product is just a click away. Varied Collection: From planners to organisers, we've got everything to cater to your digital needs. Safe and Secure Transactions: Your safety is our utmost priority. Shop without a second thought.
🛍️ Join the Digital Revolution Today!
It's not just a purchase; it's a smart choice for the future. Browse through our array of digital products and experience organisation and productivity like never before.