New York: a bustling epicenter of culture, history, and style. A city that stands as a testament to humanity's indomitable spirit. A melting pot of global cultures and unique experiences. Whether you're a lifelong resident, a visiting tourist, or someone who dreams of the city that never sleeps from afar, there's no denying the allure that New York holds.
At TWV Store, we've captured the essence of New York in a range of clothing and merchandise designed for people just like you – the ones who hold a special place in their hearts for this marvellous city.
Live the New York Dream
You may not be in New York physically, but who says you can't take a piece of it with you? Our New York themed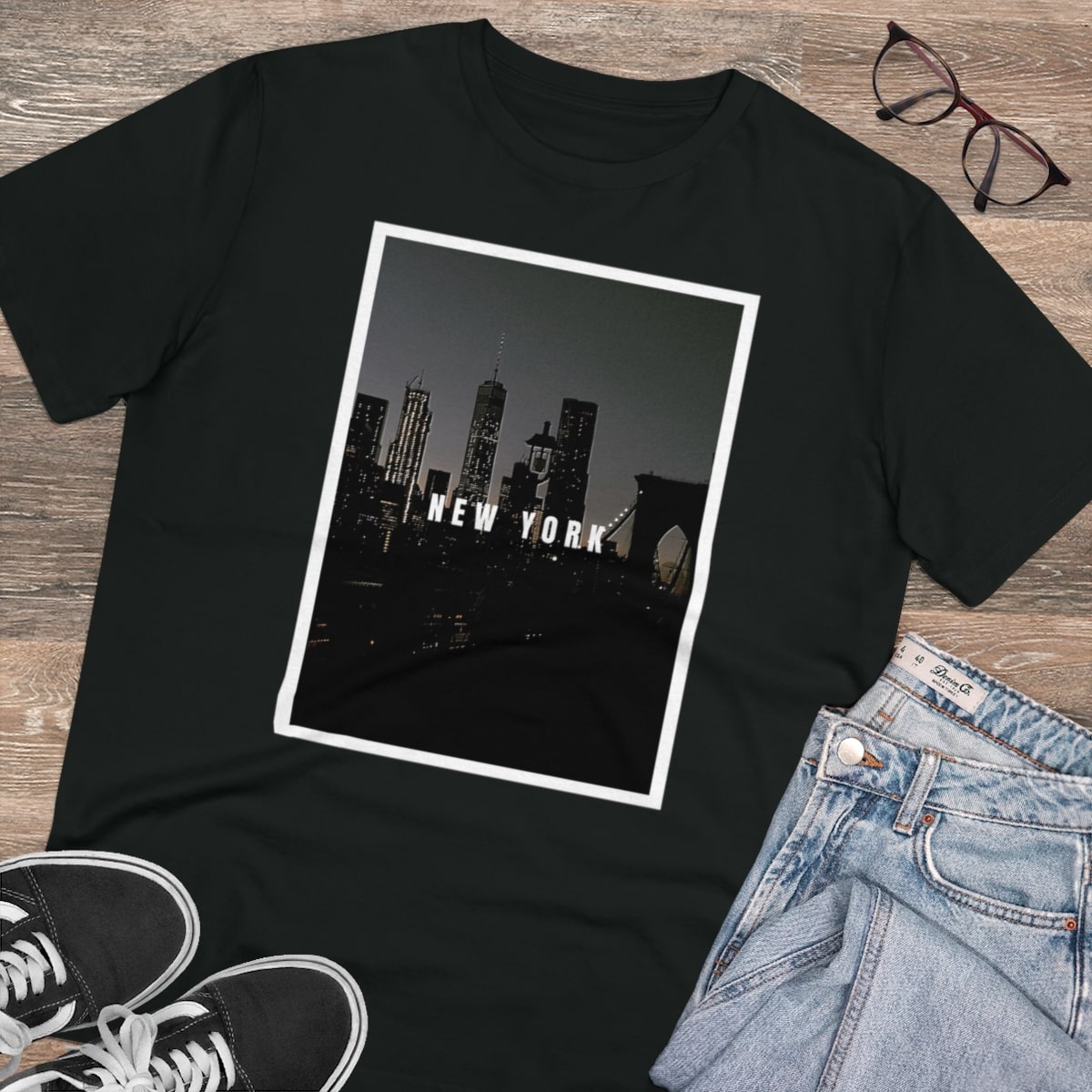 merchandise embodies the very spirit of this city. With our collection, you can carry a piece of New York with you, wherever you are, through our meticulously designed and crafted items.
From the iconic skyline to the vibrant street art, from the dazzling Broadway lights to the serene Central Park, our designs pay homage to every facet of this extraordinary city. Whether it's the hustle of Times Square or the tranquillity of the Hudson River, we have encapsulated the spirit of New York in every stitch and stroke of our designs.
Diverse Collection for Diverse Lifestyles
At TWV Store, we have something for everyone. Are you a laid-back soul who appreciates comfort? Our hooded jumpers, perfect for those cosy evenings, bear the symbol of New York's skyline. More of a classic t-shirt enthusiast? We've got you covered with an assortment of tees that radiate New York's vibrancy.
Our selection doesn't stop at clothing. We understand that New York isn't just a place, it's a feeling. So, why not start your day with a sip of coffee in one of our New York-themed mugs? From the busy Wall Street banker to the art enthusiast roaming the corridors of MoMA, we provide a touch of New York for every lifestyle.
High Quality, Just Like New York
Just as New York stands as a symbol of quality and grandeur, we believe in maintaining the same standards in our products. Our clothing is made from the best materials, ensuring comfort and durability. They're not just garments – they're an investment, a piece of New York that lasts.
Experience New York, With TWV Store
A day in New York is like flipping through a book of endless stories, and at TWV Store, we bring those stories to life. Step into our world, explore our New York collection, and take home more than just merchandise – take home a piece of the city itself. With TWV Store, you're not just wearing or using a product; you're experiencing the soul of New York.
Welcome to TWV Store, your gateway to the city that never sleeps. It's time to wear your love for New York on your sleeve – literally.
Explore our collection today, and celebrate the spirit of New York with us!